"The journey with Thriving Through Venture facilitated a truly life-changing experience.
After finishing the programme, I am truly taken aback at how much my perspective of the world has shifted"
UK Participant
WILTSHIRE TO GUNJUR IN THE GAMBIA 2023
After a two year break due to COVID Thriving Through Venture is delighted to be taking a group of Year 12 students from schools in Wiltshire & Swindon out to The Gambia on 28 May 2023.
They started their personal development journey with us in January 2023 through a series of UK workshops. They have been learning about:
Identity

Community

Global Community
In May, it is with huge excitement and great anticipation that these young people meet their Gambian partners on arrival in Gunjur. Their Gambia partners are a carefully selected group of young people of the same age and gender, eager to welcome the visitors from UK and share with them a journey of cultural exchange and personal development.
A busy itinerary has been shaped for our UK venturers needs by the Thriving Through Venture British partners in Gunjur who run the Gunjur Project Lodge (GPL) which is the residence during our stay. It is a very comfortable and safe hostel with a swimming pool!
Here is a taster of the varied and busy schedule that has been specially arranged for our mixed group of 20 British and Gambian young people. There will also be plenty of time for chilling in the town or at the GPL:
Tour and meet the Village Elders and other dignitaries and understand their role.
Interview, record, photograph and document different professionals and community members  for a research project
Meet headmaster and participate in a local primary school and help children read and write.
Visit the local mosque
Enjoy the vibrant local market
Share arts & crafts, sports & PE with school children
learn about environmental challenges and climate change at Abuku National Park
participate in cooking workshops and organise a banquet to celebrate at the end of the stay
Help and understand IT needs that may arise
Join in a drumming workshop
Attend performances such as Djembe and dance performances
Have time to reflect on your day's experience with help from your Gambian partner and trained adults
Document your findings in a form that suits your skills and contribute towards a 'A Young Person's Guide for visitors to Gunjur' sponsored by Marlborough Brandt Group, the founders of the Marlborough - Gunjur link in 1982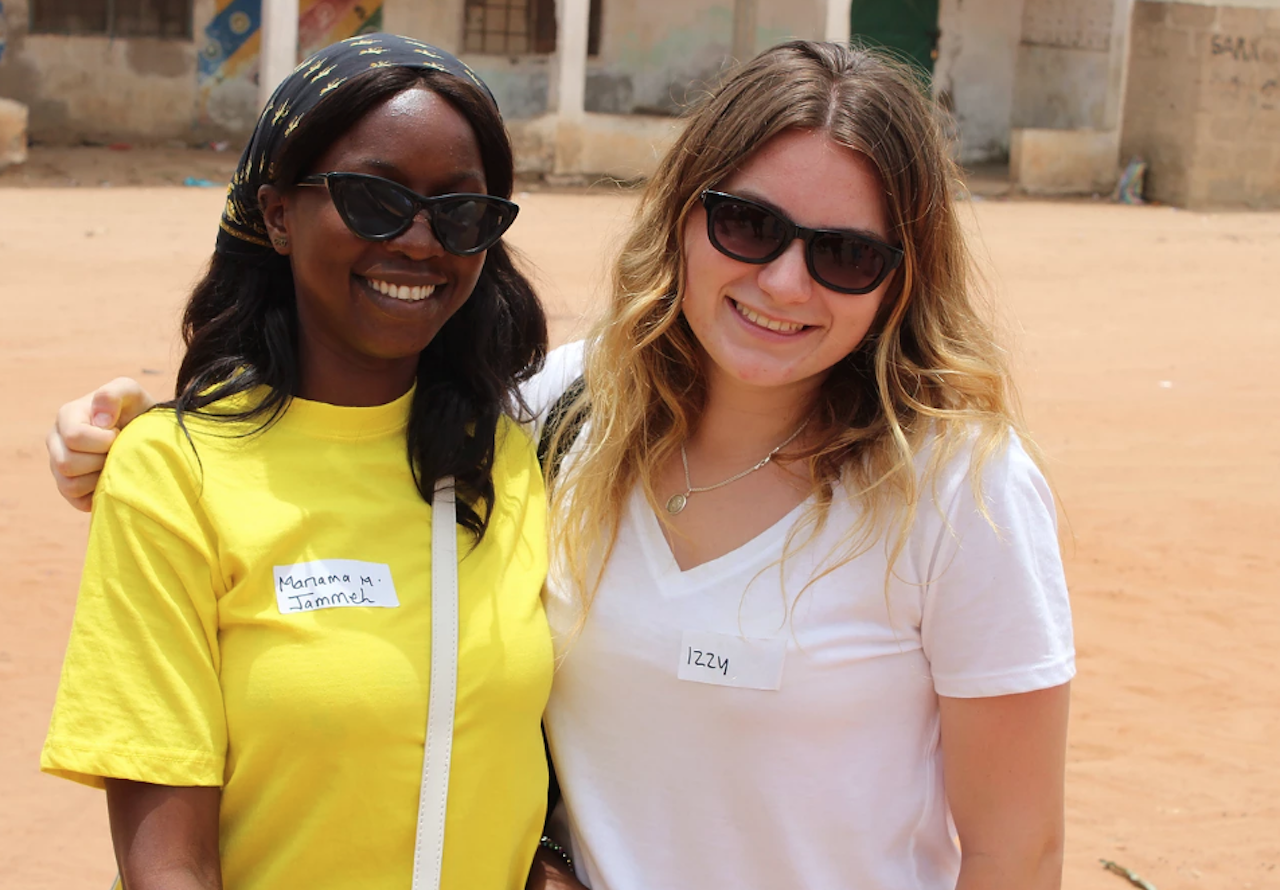 Some of this year's cohort have shared their thoughts about what they hope to get out of the programme:
"I am curious to learn more about life in other parts of the world. We live a somewhat typical lifestyle within structured society, and I have the feeling that life is very different for people in other cultures. Be that freedom of expression, technology that's available or the environmental challenges communities face. By taking part in this program, I want to discover more about those differences and how understanding and sharing them can change both sets of lives."
"I believe that this is an opportunity of a lifetime and would make me a happier and more confident person in general."
"I want to push back my own boundaries in the way that I see things too. I want to use my experience to help widen people's perspective, which I hope can combat the different stereotypes we often experience in the western world."
The power of community, connection and story explored at Greenham Common
Newbury Today Article
Youth development charity Thriving Through Venture, in partnership with local author Nicola Chester, recently took eight young people to visit Greenham Common to explore the power of community, connection and story.
The aim of the day was for the students to understand the importance of community through the written word.
Alex Scott of Thriving Through Venture said: "Our group will expand their understanding of community when they travel to The Gambia on May 28 for one week.
"Thriving Through Venture taught me I can make it here (in The Gambia) and I don't have to make
the dangerous journey to Europe" Gambian partner