Migration is a global issue. The world is on the move
The purpose of this project is to understand migration and its impact on identity through direct connection and communication with migrants and their families, both in the UK and in The Gambia. 
In the UK the young TTV individuals will meet people who have migrated to their own local UK communities, talk to experts in this field, visit a refugee centre and the Gambian Kombo Sillah Association.
In The Gambia the group will have opportunities to discuss migration out of The Gambia with senior people in Government. They will meet with migrants to The Gambia, and returned migrants who have 'failed' to get to Europe, and hear their stories.The group will produce a paper, showing their  newly discovered first hand insights into this politically charged subject, giving them confidence through greater understanding.
MIGRATION AND IDENTITY PROJECT
Migration is a global issue. "The world is on the move!"
Introduction



Refugees are people fleeing their country for fear of conflict, or being persecuted because of their race or religion or political views etc. They may also be Internally displaced, i.e. fleeing to another part of their own country to avoid the conflict at home.Asylum seekers are those who have let their homes, arrived in another country and are applying for recognition as a refugee in that country.Labour migrants are those who leave their country to seek employment in another country.Irregular migrants are those who do not have the required legal documents to enter or remain in a country
The Work of the TTV group
While in the UK, the members of the TTV group have had the opportunity to meet with and hear the stories of a) refugees from Iraq and Syria who are now living in Swindon, near Marlborough b) members of the Kombo Sillah Association to discuss with them why they left The Gambia and how they are finding living in UK c) migrants known to them who live close by and are friends of their families, d) a senior member of the UN High Commission for Refugees who spent an evening discussing the role of UNHCR.
In addition to asking these people about the reasons for leaving their countries etc, they have asked them about what they now feel about their identity. Because they have lived in UK for ten years do they feel they are now British rather than Syrian, Gambian etc? How d they feel their identity as a human has changed through living in a new country for so long.While in The Gambia, each member of the UK TTV group will be teamed up with a Gunjurian from a different tribal group e.g. Mandinka, Wolloff, Jola, Fula, Karaninka, Serehule, Manjako etc.They will work together on the issue of migration by talking to people who have moved to The Gambia from, e.g. Senegal or Mali.

With their partners they will visit Kunta Kinteh island and Juffureh to learn about the history of forced migration through slavery.

They will meet with and question young Gambians who have decided to take the back way to Europe but having reached Libya they have turned back to The Gambia.

The TTV UK group will discuss with their partners for example "What does it mean to be a Manjako, a Christian, in a predominantly Muslim community?" or "How do you see yourself as a Wolloff? In what ways do you differ from a Mandinka in your attitudes?" "How do you react with people from different tribal groups?" etc

They will meet with a Government person who is dealing with the problem of 'the back way'.

We hope that the Gunjurians who are chosen to be partners with a member of the TTV group will consider other activities and questions that might be asked within this framework of migration and identity in preparation for the visit of the TTV group on 6 -20 August.

The final outcome of this work will be in the form of a document which we will use as an advocacy tool to present to Ministers in the UK Government, and others in positions of influence, to inform them when they make policy decisions about migration into the UK.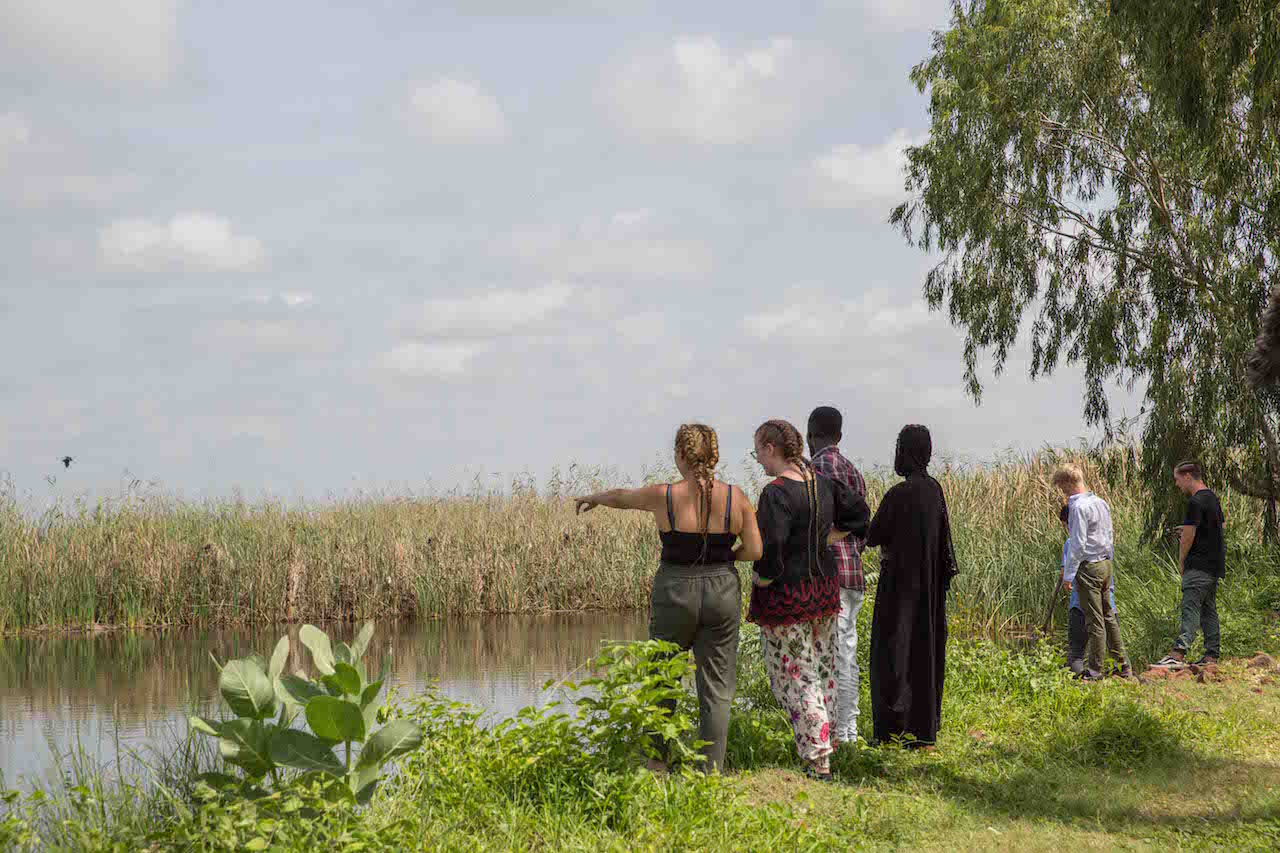 The young volunteers on this project will be introduced to a real life project that will teach them about migration processes from both a national and international perspective.  Exploring the complex elements of migration processes will help to explain the huge impact it has on the local economy of Gunjur, in terms of the health and wealth of this poor community and how it affects the currently unemployed youth. It will be a very interesting investigative work for the TTV volunteers as well as highly educational.
Thriving Through Venture has the backing of the President Barrow of The Gambia and the Government Minister, Dr Isatou Touray, in particular with regards to the Migration Project as this has the potential to have a very significant and positive impact on communities in The Gambia, starting with the Gunjur community.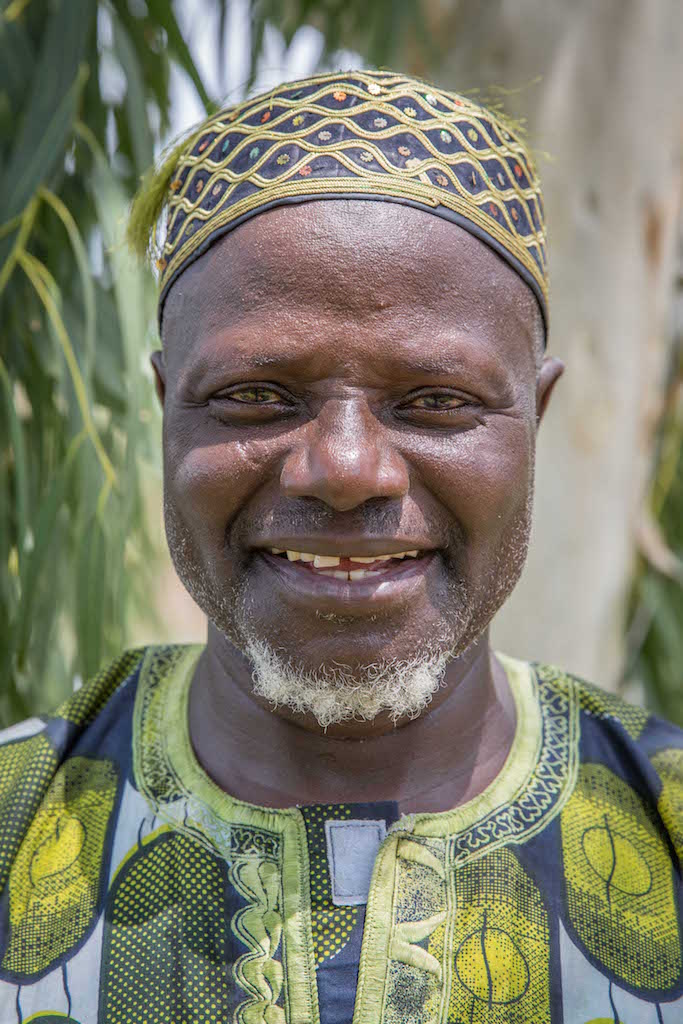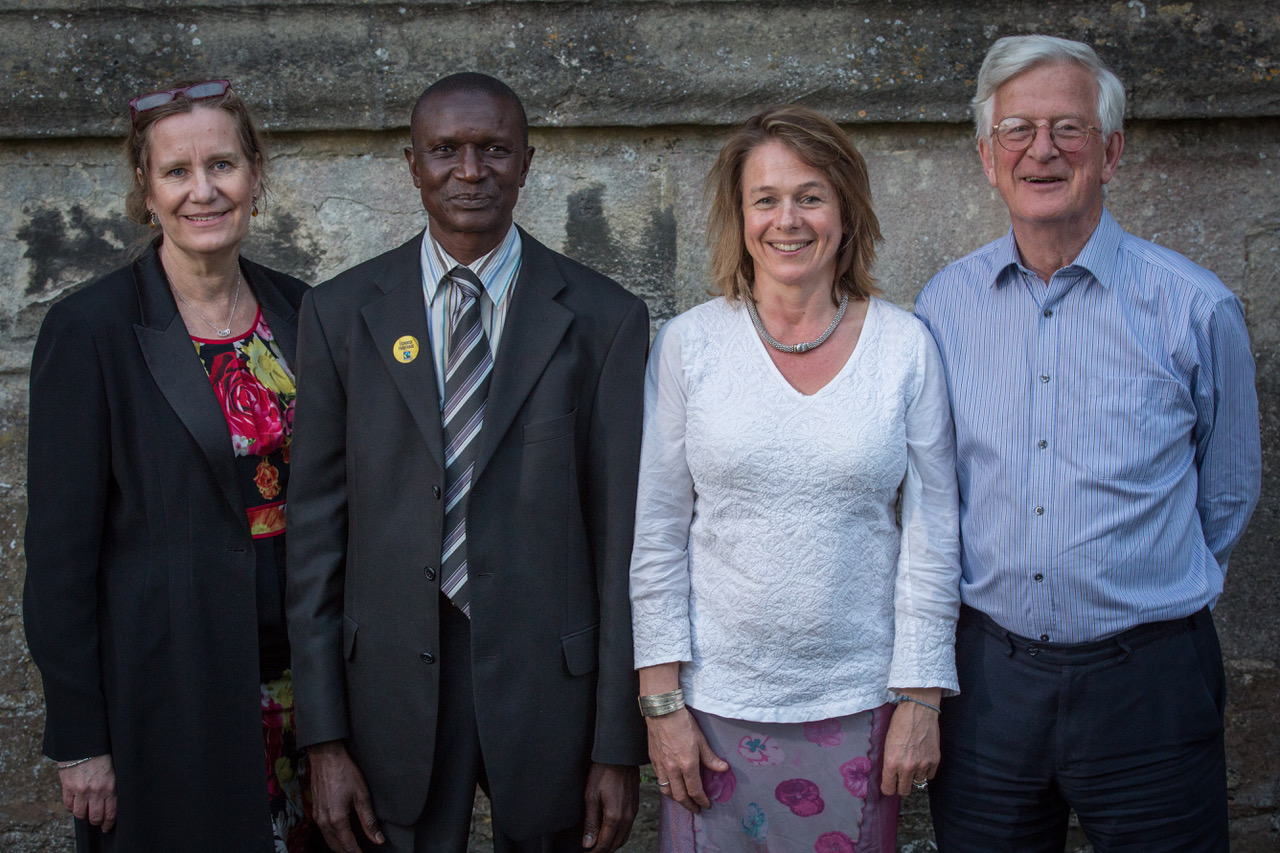 Migration Project Mentors
Dr Nick Maurice
Allison Burden
Caro Strover
Baii Jabang
Dr Nick Maurice with Allison Burden and Caro Strover will be leading the Mango Business Project with Baii Jabang the director of Tarud, the Trust Agency for Rural Development in Gunjur.
FAIR-TRADE EVENT IN MARLBOROUGH
'Great things in business are never done by one person.
They're done by a team of people.'
- Steve Jobs