Thriving Through Venture was founded by Caro Strover, with support from Dr Nick Maurice OBE,  in recognition of the challenges facing young people today as they move into adulthood.
The TTV leadership team is currently made up of its director, Matthew Ilott, a teacher and explorer with extensive international experience; co-director and trustee, Dr Nick Maurice OBE who is co-founder of the Marlborough Brandt Group and the 35-year link that exists between Marlborough in Wiltshire and the community of Gunjur in The Gambia. Nick has worked in many developing countries and was a trustee of Oxfam for nine years.
Trustees:
Dr Nick Maurice OBE
Caro Strover
Jo Del Mar
Alexandra Jackson
Rose Barclay
THE THRIVING THROUGH VENTURE DELIVERY TEAM
The TTV delivery team consists of: Lou Spence, a professional photographer, Colin Heber-Percy, a professional screenwriter mentoring the story-telling project; Brogan Conon (Youth Worker) and project director Matt Ilot.
Dr Nick Maurice with Dr Christina Trigeorgis (Supporting Clinical Psychologist and Evaluator); and Dr Katie Adolphus, a clinical psychologist, who with Jane Brooks is working on the impact evaluation of the programme.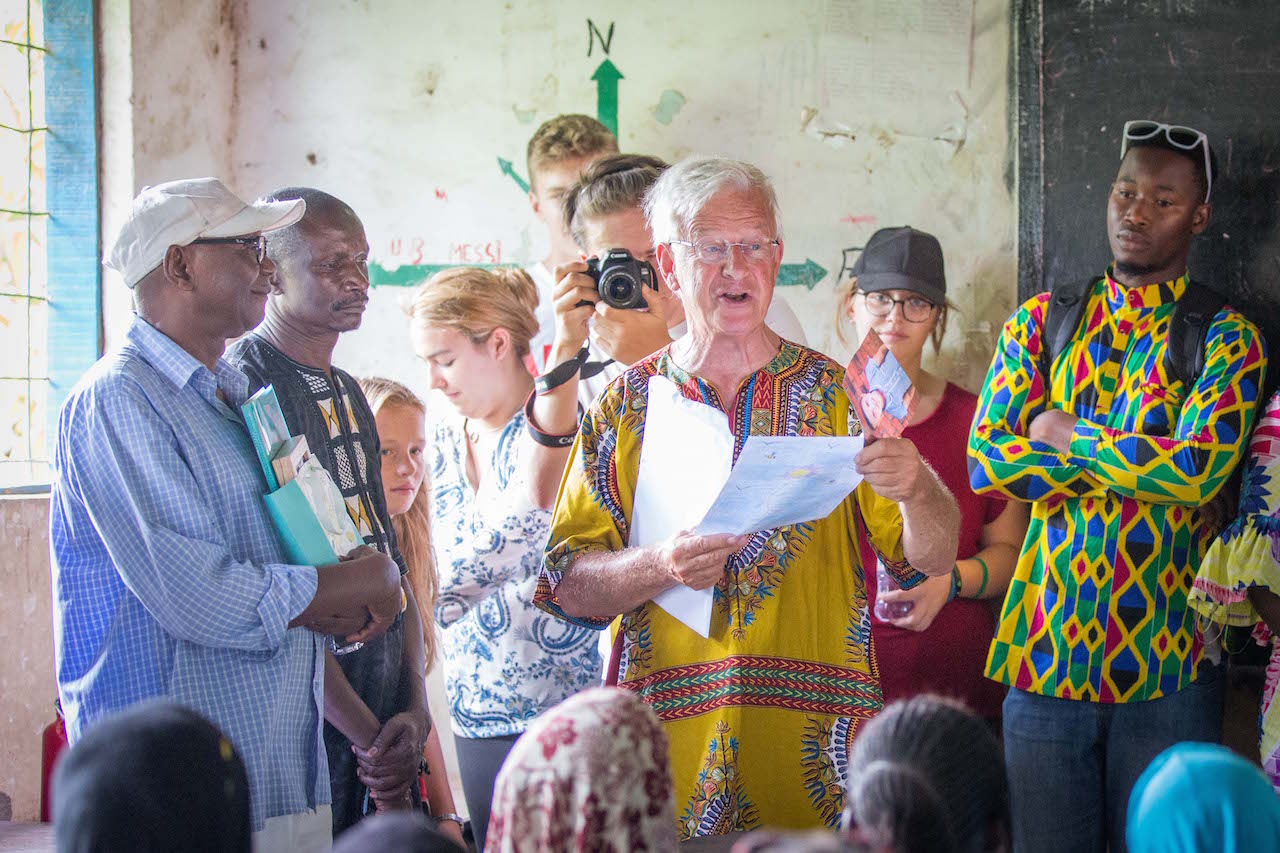 THE THRIVING THROUGH VENTURE TEAM
'Stories are a communal currency of humanity'
-Tahir Shah in Arabian Nights.